KOODESIGN is a Hong Kong based industrial design firm specializing in consumer electronics design. I worked as an industrial design intern (May - August 2019 ) and later as a freelance designer (December 2019 - May 2020) at KOODESIGN.

More
information
OnanOff is a Safe Hearing Headphones brand for kids and young adults. OnanOff came to KOODESIGN to design the next generation CMF for their Gaming Headphones for teenage users.
The design process began with Market and Trend Analysis of CMF styles for youth. Based on that, a moodboard with design inspirations ranging across prints, patterns and colours from fashion to stationery to apparel were put together.


The next step was exploring diverse directions in artworks and finishes that could be replicated across the headphones eear shell. As a team we explored gender neutral CMF that would work best for both young boys and girls.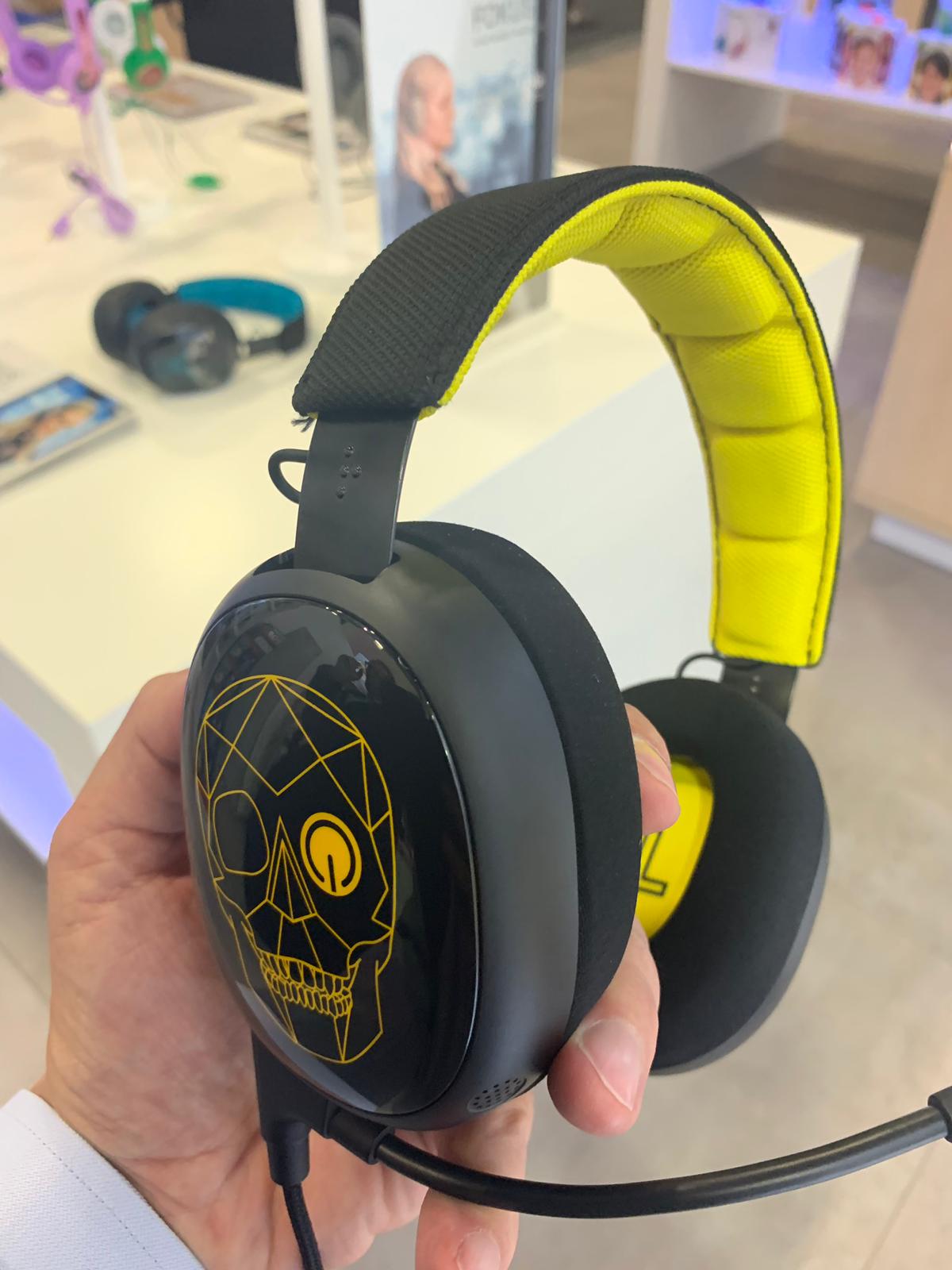 The two chosen artwork and CMF directions was one in gradient effect and the second showcased a skull lineart. Further changes were made due to manufacturing limitations. The two decided design directions were then manufactured in matte and glossy finish, respectively.
The new range of Gaming Headphones weere unveiled and displayed at OnanOff's Exhibition Stand at IFA Berlin 2019.