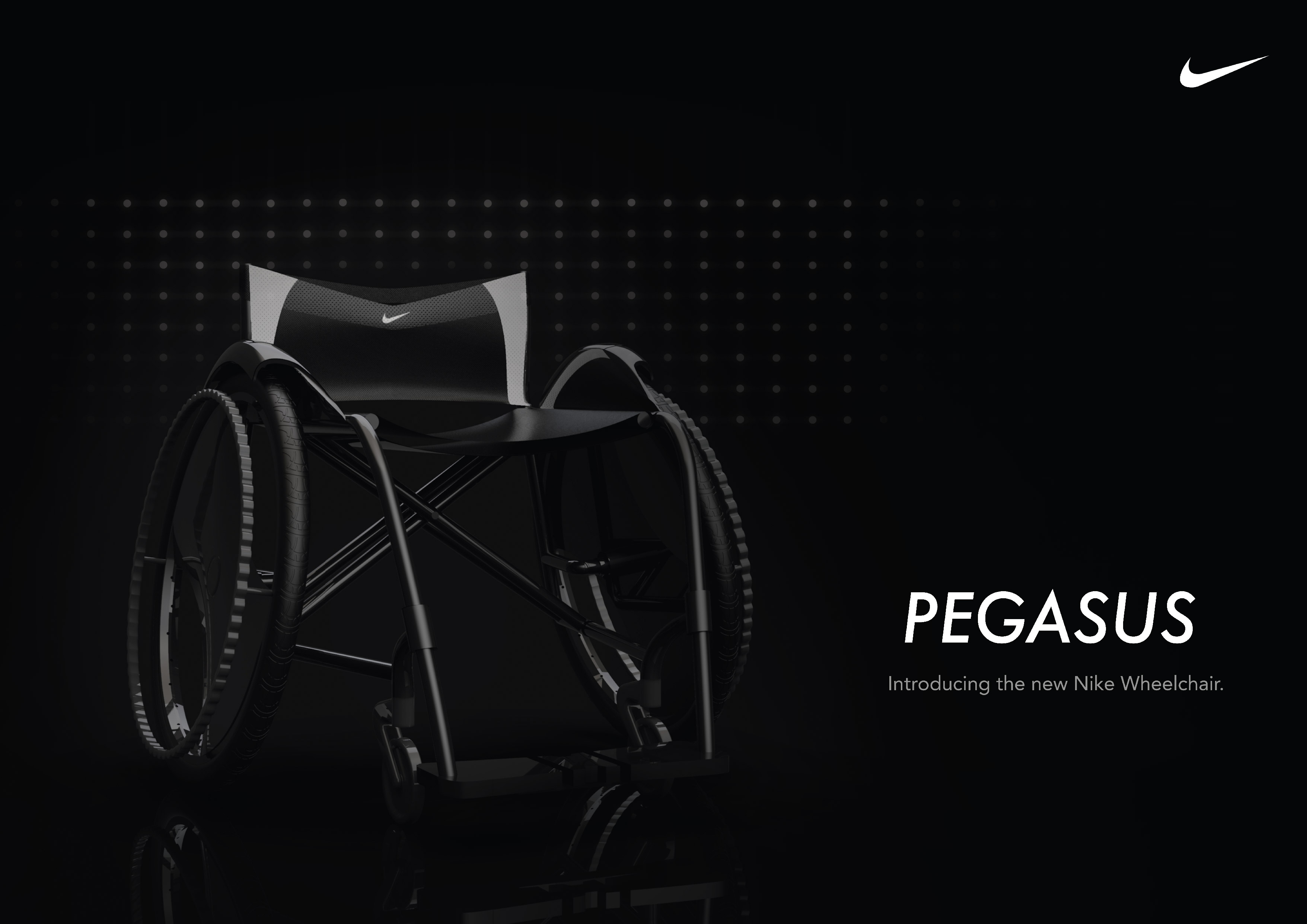 Brand extension and Visual Identity

Pegasus, a foldable athletic wheelchair design to add to Nike's product portfolio.

Coherent to the brand's vision of 'bringing inspiration and innovation to every athlete (if you have a body, you are an athlete)', we designed a wheelchair for sport and everyday use to expand Nike's potential into disability products. The name 'Pegasus' is to highlight the qualities of agility, lightweight and durability that the wheelchair offers to the user and is branded around Nike's values.


The Process
The idea with the form was to showcase attributes of speed, momentum and futuristic design. Design inspirations were collected from Nike's clothing and sneaker designs, along with bikes.
User Scenarios
Nike+ Tracker
The wheelchair can be simply synced with the Nike+ app and with sensors on the product, keeps track of pulse and breathing.
Advertising Concept
The idea was to have a fresh approach to marketing wheelchairs. Inspired by Nike's brand idealogy, we want to make wheelchairs stylish, dynamic and desirable and move away from the existing image of it as simply disability tool. We chose a setting of a darkened playing court with floodlights on to promote that every user of this wheelchair, no matter just for daily fitness or leisure playing is still a star in itself.